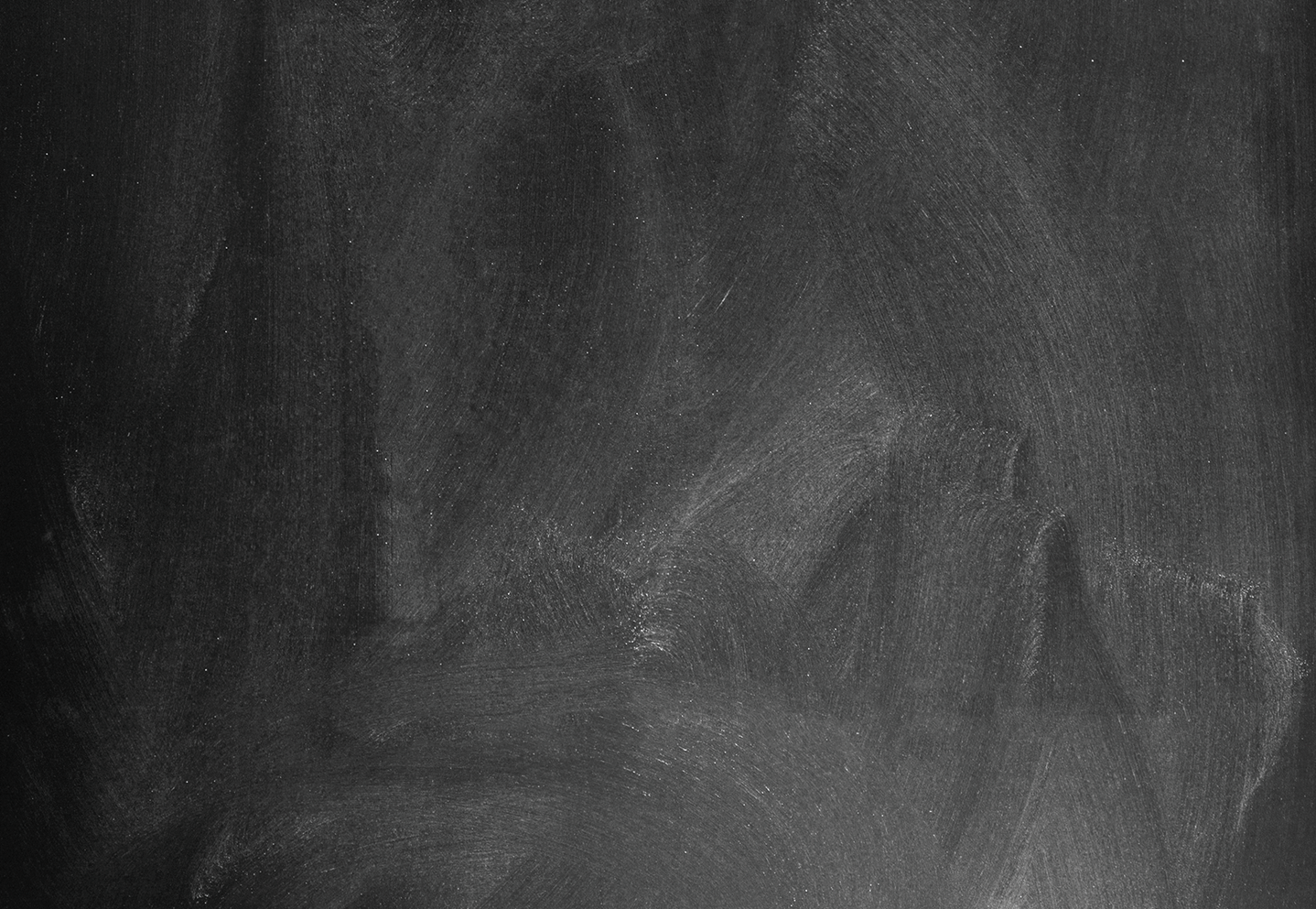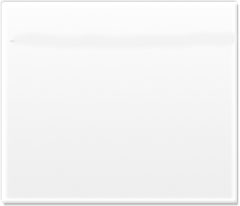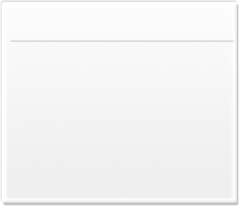 Profiles Archive
Calendar - 2015-2016 academic calendar of due dates
Acceptance Form - For 2015-2016 academic year. At the end of April, Students will be notified if their renewal has been accepted. Once accepted, this form can be completed and email to our office. Due June 1, 2016
How to Request Renewal - 2015-2016 academic year. Due March 15th, 2015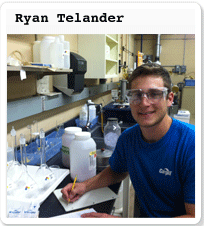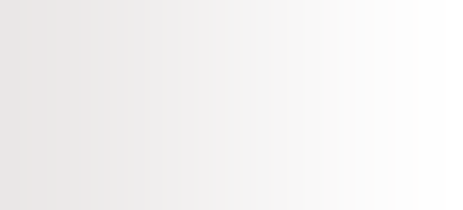 Hometown: Middle River, MN

High School: Bemidji High School

College/Higher Education: Itasca Community College - A.S. Engineering (May 2011); University of Minnesota Duluth - B.S. Chemical Engineering (expected May 2014)

Dream Job: owning an engineering company with my brother, who is also an engineer; I would like to deal with automated equipment for unique packaging and assembly processes as well as small scale chemical process automation
Ryan Telander is an inquisitive person and a natural-born leader both in and outside of the classroom who has taken full advantage of his education. As the third child in his family attending college during difficult economic times, Ryan recognizes the impact of the Alworth Scholarship on his educational journey and has not taken a moment of it for granted.

Among the many noteworthy opportunities he's seized, Ryan says that his work experience has had a large impact. He spent multiple summers working for an engineering company as a mechanist and had an internship in his school's engineering department. His eight-month co-op experience at a Cargill grain and oilseed supply chain plant allowed him the opportunity to set up and analyze large-scale experiments to improve the company's processes. These engineering related work experiences have helped him to stay focused and positive during difficult semesters of school. "Getting a chance to work in the industry has allowed me to see how I will be contributing after I graduate and how my education has given me a perspective on things that I would not otherwise have," Ryan explained.

As he prepares to graduate this spring, Ryan is able to reflect on all that he has learned, the most important lesson of which is to have confidence in himself. "If you're feeling a little lost," he advises, "chances are that the people around you are having those same feelings. So, be confident in your capabilities and don't be afraid to ask questions. Asking questions shows that you have an interest in a subject and want to learn more."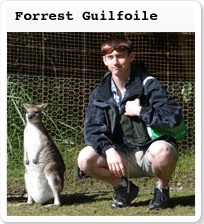 Hometown: Bemidji, Minnesota

High School: Bemidji High School

College/Higher Education: University of Pittsburgh

Field of Study: Biological Sciences and Music

Dream Job: internal/emergency medicine as well as research
Throughout his time in the lab conducting research, Forrest Guilfoile has learned that "even small victories can be very gratifying." He explained that although others in his lab told him that a certain bacteriophage (a virus that infects bacteria) was too large to fit through a certain filter size, he tried it despite their discouragement.

"After a series of time-consuming experiments," he said, "it turned out they were wrong. It wasn't the largest victory, but even small discoveries like that can open large avenues. I was able to ultimately develop certain procedures that were effective in separating these bacteriophages based on size," Forrest asserted.

This perseverance may be the result, in part, of reading Edward O. Wilson's book Letters to a Young Scientist, which Forrest recommends to any budding scientist. He was both inspired and fascinated by Wilson's research and says that "his enthusiasm is contagious, at least in my case, and hopefully can make any young reader consider science as a career."

Forrest will graduate with a double major after attending the University of Pittsburgh for only three years. He was able to accomplish this by taking AP classes in high school and a full load of classes each semester of college. "Without the Alworth Scholarship," he says, "I would not have been able to graduate as quickly, nor would I have been able to fill my undergraduate career with so many great things (research, traveling, music tours, etc.) The scholarship truly gave me an opportunity to make my undergraduate career exceptional."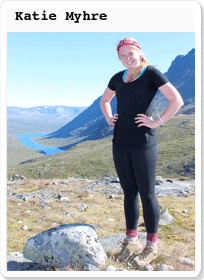 Hometown: Barnum, MN

High School: Barnum High School

College/Higher Education: St. Olaf College

Field of Study: Biology and Environmental Studies

Dream Job: to operate my own organic vineyard and farm on which I would also establish a farmer's market or to be a Sustainable Agriculture Director for any major college campus
Now in her sophomore year at St. Olaf, Katie Myhre says she's "come to appreciate the incredible value that lays in the journey, not the destination." With regard to her future, she explains that her plan is to "simply follow my interests and work as hard as I can."

Lately, that interest has been for concerns about our country's current food system, which Katie views as a danger to both individuals' health and the environment. Her passion is to become an agent of change in this field so that she can give everyone an "opportunity for a healthy life and the chance to pursue their dreams." Katie plans to take a scientific approach at examining current farming practices and working with corporations to ensure better food production quality.

After graduating in a few years, Katie is considering pursing a gap year with the WWOOF (Worldwide Opportunities on Organic Farms) organization somewhere around the world or a possible fellowship with an environmental organization. Her desire to explore working with food systems on the policy level may eventually lead her to pursue a graduate degree in a field like Public Health. For now, though, she said she is "taking one step at a time, working as hard as I can so that I'll have more doors open after my undergrad."

Katie dreams that one day we will live in a country where buying local and organic is possible for everyone and that we have a local, sustainable food system that benefits both the farmers and the consumers. She will continue to work actively to make this dream a reality.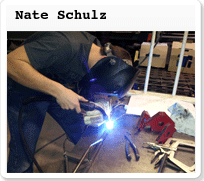 Hometown: Cloquet, MN

High School: Cloquet High School

College/Higher Education: Michigan Technological University

Field of Study: Structural Engineering

Dream Job: performing structural engineering consulting services to industrial clients, such as modeling, analyzing, and designing necessary structures
"I have always been interested in large structures such as buildings and bridges, so civil engineering was an easy choice," says Nate Schulz when asked about his chosen career path. Early college coursework that focused on basic structural calculations such as forces, deflections, and slopes helped lead Nate to his choice to pursue structural engineering.

This passion caused Nate to join Michigan Technological University's Steel Bridge Team in January 2012. The goal of the team is to design, fabricate, and construct a scale model bridge to be as light, stiff, and fast to build as possible. After earning fourth place overall and taking first place in lightness and efficiency at the national competition, Nate was elected captain of the team his junior year.

This position has given him the opportunity to be both a leader and a teacher to other members of the team. "To allow a first year student to understand complex structural concepts, I take the time and demonstrate with steel what exactly is happening within the structure. Demonstrations are done by showing the load paths on trusses or explaining how different sections of steel would behave under different types of loads," Nate says.
Although he devotes an immense amount of time to leading the Steel Bridge Team, Nate still finds opportunities to hunt, fish, and hike around the Keweenaw Peninsula. With graduation in sight this May, Nate looks forward to the next exciting step in his career path.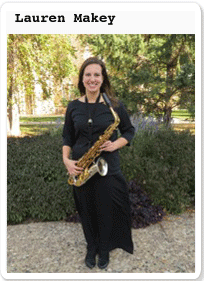 Hometown: Brainerd, Minnesota

High School: Brainerd High School

College/Higher Education: Gustavus Adolphus College

Field of Study: Biology and Mathematics

Dream Job: pediatrician or something in the medical field in which I would be able to work with children
"Do things for yourself, do things that make you happy, and do things you truly enjoy." This is the key, Lauren Makey has realized, to life. "By being true to yourself," she explains, "you are able to live your life to the fullest."

For Lauren, one of the things that she most enjoys is music. As a sophomore at Gustavus, Lauren, who plays alto saxophone in three different ensembles, already realizes the impact her involvement in music has had and will continue to have on her life and education. "I know my college experience would not be complete if music was not a part of it. It gives me great joy to be able to play music every day for myself, as well as for other people." Lauren will have the opportunity to do so when she tours Eastern Europe with the Wind Orchestra in January 2014.

Although unwavering in her dedication to music, Lauren is still not sure what she plans to pursue in the way of a career after college. She hopes to go on to graduate school for either mathematics or biology, or she will attend medical school. Despite her uncertainty regarding the specifics, Lauren knows her chosen career will allow her to be of service to others and make an impact in her community.

This is something she's already doing now as a participant in the Big Partner Little Partner organization where Lauren spends time with the young girl she mentors each week. "We play games, talk about her week, work on her homework, and work to improve skills in areas she has difficulties with," Lauren says. "It has been a very rewarding experience" and one she plans to continue throughout her time at Gustavus.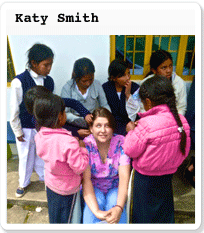 Hometown: Duluth, MN

High School: Hermantown High School

College/Higher Education: College of Saint Benedict and Saint John's University

Field of Study: Nursing

Dream Job: working as a midwife with at-risk mothers and their children either in the United States or abroad
Katy Smith is a nursing student with a big heart. Two trips from the past year have opened both her eyes and soul to the suffering of others in the world. These trips have made an enormous impact on her life, especially as she pursues her degree in health care.

Over her spring break in 2012, Katy traveled to Kansas City to volunteer at Operation Breakthrough, a daycare center for families living in poverty. She said, "Although it was not my first encounter with poverty, it was without doubt the most moving. My experience there opened my eyes to the incredible need that is present in our country and fueled my passion to help to alleviate the struggles so many are going through." This trip was followed by one to Ecuador in June 2013 where Katy was able to do health promotion work. From both of these experiences, Katy says, "I believe I learned much more than I was able to teach."

Already wise beyond her years, Katy has learned not to be defined by others' perceptions. "I am not defined by the grades I earn, the amount of money I make, the opinions others have of me, whether true or false, or even by the mistakes I have made," she explains. "I have intrinsic value simply by being human, and I define who I am by the attitude and the love with which I choose to live my life."

Katy looks forward to spending more time in local clinics and hospitals this school year focusing on primary prevention. She credits the support of the Alworth Foundation for making her education possible and plans to live her life "as an eager student of all that I can learn by keeping an open mind and heart."
Copyright ® 2020 Alworth Memorial Fund | All Rights Reserved
We award scholarships to anyone who qualifies regardless of protected class.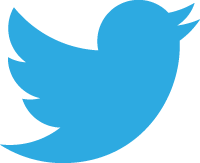 ---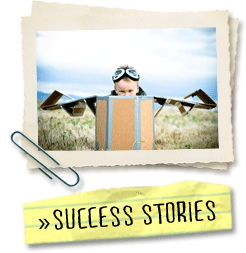 Ryan Telander reviews chemical solutions in the Chemical Engineering Lab at UMD to prepare for an upcoming lab exercise.
Forrest Guilfoile poses with a wallaby on a recent trip to Australia.
Katie Myhre hikes the famous Besseggen Ridge in Jotenheimen National Park while on a summer study abroad program in Oslo, Norway.
Nate Schulz welds a bridge footing in the MTU Steel Bridge Team's shop on campus.
Lauren Makey poses with her saxophone after performing in the family weekend concert at Gustavus Adolphus College.
Katy Smith has her hair braided by Ecuadorian children while assisting at a dental clinic.
2015 New Recipients
Aitkin High School
Elise R. Courtemanche
Jeremy A. Paulbeck
Mya L. VaNurden
Bemidji High School
Bradley D. Kovacovich
Travis C. Slettvedt
Kylie M. St. Peter
Robert A. Turner
Brainerd High School
Meg E. Foster
Connor T. Gunsbury
Gabriella J. Haire
Brendan W. Hermerding
Ariana K. Huber
Jordan J. Kleist
Peter A. Wells
Sara T. Whiteman
Carlton High School
Delaney R. Coy
Cloquet High School
Rachel L. Macaulay
Crosby-Ironton High School
Bonnie G. Holmvig
Duluth East High School
Cody P. Alpin
Jonah P. Roux
Jacob M. Sawyer
Eveleth-Gilbert High School
Stephanie K. Madzey
Charlie P. Ryan
Grand Rapids High School
Skyeler D. Elhard
Micayla F. Lessard
Samuel J. Muller
Justine N. Stoltz
Morgan A. TInquist
Tessa J. Wiens
Alexander B. Wooner
Hermantown High School
Cole E. Hansen
Daniel P. Schnobrich
Hibbing High School
Ellen S. Clusiau
Tyler D. Grunenwald
Jace A. Leslie
Rebecca A. Rebrovich
Keke J. Sirjod
International Falls High School
Kevin D. Kilbride
Cole J. Miggins
Moose Lake High School
Lauren O. Ross
Pequot Lakes High School
Jacqueline T. Brine-Doyle
Megan E. Malecha
Zachary A. Trottier
Colleen K. Tschida
Pine River-Backus High School
Taylor M. Sawyer
Proctor High School
Karl J. Witte
Trek North High School
Hannah K. Sorenson
Two Harbors High School
Everett M. Hommes
Linnea M. Nelson
Virginia High School
Brenden M. Ireland
Addison L. Kyte
Kennedy M. Niska
Dominic J. Pauling
Walker-Hackensack-Akeley High School
Dakota A. Hall
Rachel L. Ortega
Wrenshall High School
Chloe J. Swanson


Barnum High School
Tanner D. Fuglestad






Cook County High School
Melanie E. Stoddard

Cromwell Wright High School
Kelly B. Susa


Deer River High School
Amy J. Gustafson


Esko High School
Eileen F. O'Brien





Indus High School
Samantha L. Hervey



Mt. Iron Buhl High School
Cassandra F. Isaacson

North Woods High School
Noah R. Squires


Pillager High School
Ryder S. Hunstad
Dawn N. Swartz
Luke A. Unger



Remer Northland High School
Dylan R. Thompson