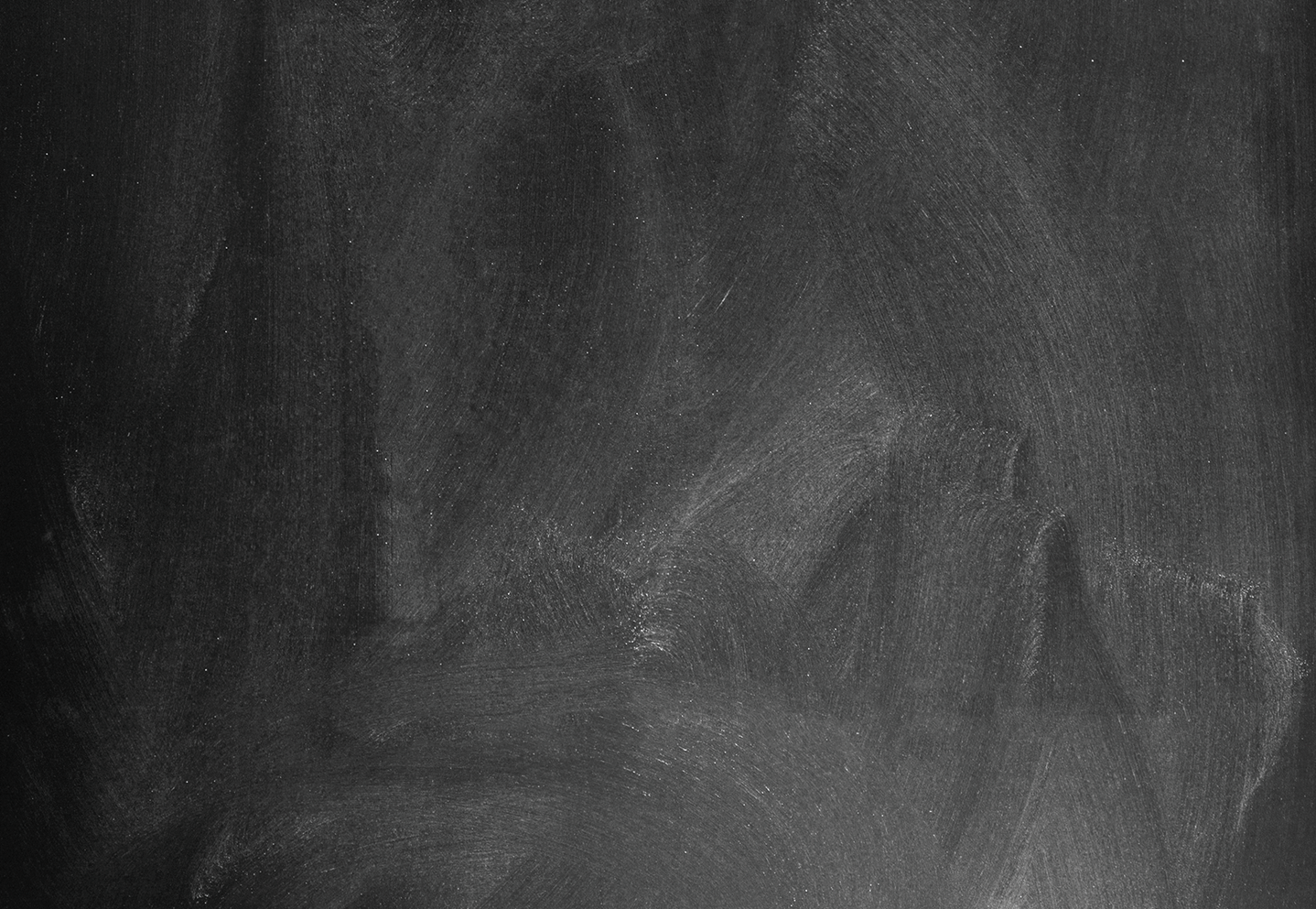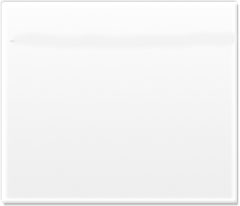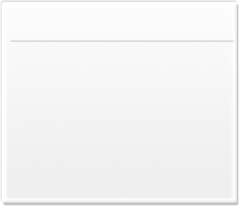 Profiles Archive
Calendar - 2015-2016 academic calendar of due dates
Acceptance Form - For 2015-2016 academic year. At the end of April, Students will be notified if their renewal has been accepted. Once accepted, this form can be completed and email to our office. Due June 1, 2016
How to Request Renewal - 2015-2016 academic year. Due March 15th, 2015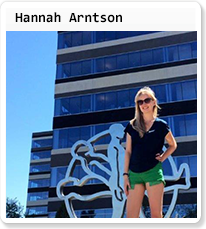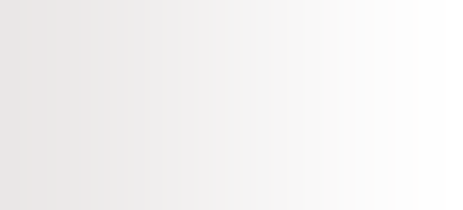 Hometown: Grand Rapids, MN

High School: Grand Rapids High School

College/Higher Education: Northwestern University, Evanston, IL

Field of Study: Computer Engineering

Dream Job: Robotics Engineer designing autonomous control systems or developing artificial intelligence
For Hannah Arntson, her parents' support has been crucial to a successful life. They have encouraged her curiosity and a love of learning from a young age. Hannah shares, "They have always encouraged me to aim high and bring equal passion and commitment to every aspect of my life."

As a student in the field of Computer Engineering, she acknowledges that pursuing life as a scientist can be tough. She offers some practical advice for students pursuing related fields, saying, "Don't give up. There are days when you'll feel frustrated, confused, and in way over your head. Keep asking questions and working hard, because there's no better feeling than being able to look at your finished product and say, "I made that."

When she's not immersed in her studies, Hannah likes to relax by dancing. "My greatest passion is dance," she says. "I'm the president of BLAST, Northwestern's ballroom dance team. I'm heavily involved in the annual spring show, both as a choreographer and a performer, and I teach lessons and perform around campus. Without dancing, I would never be able to cope with the high demand of my coursework and research position."

After graduation, Hannah plans to either continue full-time with Boeing or pursue a Master's Degree in robotics design, continuing her research at the Rehabilitation Institute of Chicago. She wants to travel, and perhaps even live abroad. No matter where she ends up, she wants to wake up every morning excited to go to work.

In the next 5-10 years, Hannah hopes to be working in either research or industry. The field of computers, specifically robotics and autonomous systems, is moving faster than anyone ever imagined, and she wants to play a part in the future of the field.

Hannah shares that without the Alworth Scholarship, she would not be where she is today. "I certainly wouldn't have been able to come to Northwestern," she says. "The Alworth scholarship has opened doors for me by enabling me to attend this incredible university, and from here I feel like the possibilities are endless."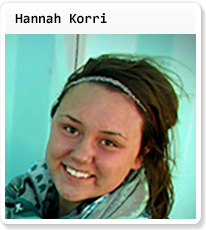 Hometown: Knife River, MN

High School: Two Harbors High School

College/Higher Education: College of St. Scholastica

Field of Study: Nursing with a minor in Biology and hopefully Psychology

Dream Job: Neonatal Nurse
Hannah Korri is a natural caregiver. In fact, her personal experiences of caring for others have influenced her decision to pursue a career as a nurse.

She shares, "Friends of our family have a little boy named Logan. He was born completely blind, and he is severely autistic. When he was around 4 years old, his father was diagnosed with cancer. They lived with our family during Logan's therapy and his dad's chemotherapy. I grew close to the whole family, but especially Logan. Taking care of him was such a privilege, and I was so lucky to see him grow and learn. I realized how fragile our own lives are, and that we have the privilege to change the course of other's lives. That's when I knew I wanted to work in a job that involved people, and bettering their lives."

Although while she is working two jobs and taking on a 17-credit course load, she doesn't have much free time, Hannah enjoys playing volleyball and taking road trips with her friends. This year alone," she says, "I've flown to Maryland and Washington, and road-tripped to Montana, Arizona, Wisconsin, and Michigan."

Hannah didn't start out with the intent to be a nurse. It just sort of fell into place. She says, "Strangely enough, I started out my senior year with the mindset that I was going to pursue engineering. I took Physics, I took Calculus, I took Chemistry … all those main math/science classes, and even more strangely, on a whim, I took the Certified Nursing Assistant course. I don't know why I did, but after taking it, I realized that was what got me ticking — what actually got me excited and animated — taking care of others."

Hannah is grateful for the financial resources offered through the Alworth Scholarship, sharing, "I am filled with immense gratitude for the financial support provided by the Alworth Scholarship. It is because of the Alworth Fund's generosity that I will be able to focus on my studies and decrease the number of hours that I work during the week. I will be able to go to class with academic worries instead of financial ones."

Copyright ® 2020 Alworth Memorial Fund | All Rights Reserved
We award scholarships to anyone who qualifies regardless of protected class.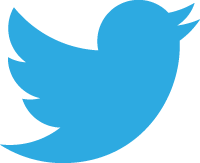 ---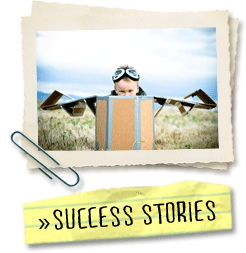 2015 New Recipients
Aitkin High School
Elise R. Courtemanche
Jeremy A. Paulbeck
Mya L. VaNurden
Bemidji High School
Bradley D. Kovacovich
Travis C. Slettvedt
Kylie M. St. Peter
Robert A. Turner
Brainerd High School
Meg E. Foster
Connor T. Gunsbury
Gabriella J. Haire
Brendan W. Hermerding
Ariana K. Huber
Jordan J. Kleist
Peter A. Wells
Sara T. Whiteman
Carlton High School
Delaney R. Coy
Cloquet High School
Rachel L. Macaulay
Crosby-Ironton High School
Bonnie G. Holmvig
Duluth East High School
Cody P. Alpin
Jonah P. Roux
Jacob M. Sawyer
Eveleth-Gilbert High School
Stephanie K. Madzey
Charlie P. Ryan
Grand Rapids High School
Skyeler D. Elhard
Micayla F. Lessard
Samuel J. Muller
Justine N. Stoltz
Morgan A. TInquist
Tessa J. Wiens
Alexander B. Wooner
Hermantown High School
Cole E. Hansen
Daniel P. Schnobrich
Hibbing High School
Ellen S. Clusiau
Tyler D. Grunenwald
Jace A. Leslie
Rebecca A. Rebrovich
Keke J. Sirjod
International Falls High School
Kevin D. Kilbride
Cole J. Miggins
Moose Lake High School
Lauren O. Ross
Pequot Lakes High School
Jacqueline T. Brine-Doyle
Megan E. Malecha
Zachary A. Trottier
Colleen K. Tschida
Pine River-Backus High School
Taylor M. Sawyer
Proctor High School
Karl J. Witte
Trek North High School
Hannah K. Sorenson
Two Harbors High School
Everett M. Hommes
Linnea M. Nelson
Virginia High School
Brenden M. Ireland
Addison L. Kyte
Kennedy M. Niska
Dominic J. Pauling
Walker-Hackensack-Akeley High School
Dakota A. Hall
Rachel L. Ortega
Wrenshall High School
Chloe J. Swanson


Barnum High School
Tanner D. Fuglestad






Cook County High School
Melanie E. Stoddard

Cromwell Wright High School
Kelly B. Susa


Deer River High School
Amy J. Gustafson


Esko High School
Eileen F. O'Brien





Indus High School
Samantha L. Hervey



Mt. Iron Buhl High School
Cassandra F. Isaacson

North Woods High School
Noah R. Squires


Pillager High School
Ryder S. Hunstad
Dawn N. Swartz
Luke A. Unger



Remer Northland High School
Dylan R. Thompson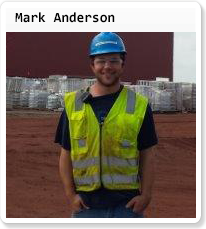 Hometown: Cherry, MN

High School: Cherry High School

College/Higher Education: University of Minnesota Duluth

Field of Study: Electrical Engineering with a Minor in Computer Engineering

Dream Job: Working on space telescopes or rovers for NASA, developing or programming projects for Arduino or a similar electronics manufacturer, or teaching college or high school level computer programming, electricity/electronics, or math courses.
Mark Anderson is a unique young man whose greatest passion is learning. He shares, "I enjoy knowing how things work, which helps me figure out why things are the way they are. I decided to study electrical engineering because it bothered me that I didn't understand electricity. As electrical concepts get demystified in class, new ones come up that make me want to keep learning."

Mark has been challenged and encouraged by his parents, along with a special math teacher, Mrs. Sixberry. "My parents always pushed me to work hard, do well, and follow the paths I want to follow. They have offered me help and support whenever I needed it. And, in my senior year of high school, calculus wasn't offered because I was the only student interested in taking it. Mrs. Sixberry graciously helped me by using time that was set aside to prepare for her other classes to teach me calculus."

Mark is clearly driven to succeed, but he still likes to have fun. Spending time outdoors allows him to unwind. "Whenever I can," he says, "I try to get outside and enjoy nature with my friends. I like to walk, hike, fish, hunt, hammock, and camp."

Mark shares that sometimes in life, you just have to go for it. "When I was signing up for college," he says, "A lot of people made engineering school sound insanely hard. All my worrying turned out to be unnecessary. None of the things I was afraid of were as bad as people made them out to be and I am very glad I stuck with them. Kicking yourself for missing out on something because you didn't try is usually a lot worse than failure."

Mark is incredibly grateful to be awarded a scholarship. He says, "The Alworth Scholarship has taken a lot of pressure off of me. With less to worry about financially, I have been able to focus more time and energy on studying and getting involved in school-related activities. The Alworth Scholarship has helped make my college experience much more successful and enjoyable."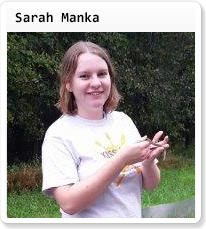 Hometown: International Falls, MN

High School: Falls High School

College/Higher Education: University of Wisconsin-Stevens Point (B.S.) and Eastern Illinois University (M.S.)

Field of Study: B.S. in Wildlife Ecology-Research and Management; M.S. in Biology

Dream Job: University Professor and Herpetologist
Sarah Manka is very fond of the creepy, crawly creatures known for striking fear into the hearts of others. She is studying to be a herpetologist - a scientist devoted to studying reptiles and amphibians. "During my free time," she shares, "I like to catch up on the latest research on reptiles and amphibians."

Sarah is also passionate about teaching others, which is why her dream job would also include work as a professor. She says, "I love to educate people about the amazing creatures found in the world, especially the ones that are often avoided and overlooked. That's why I love working with snakes. They have really cool features that make them what they are."

The future for Sarah looks quite bright indeed. "After I complete my master's degree," she says, "I would like to work at a college or university teaching biology. I would also like to continue doing research on reptiles, which means I will probably work towards earning my doctorate."

Sarah feels deep gratitude for being an Alworth Scholarship recipient, sharing, "The Alworth Scholarship has made it possible for me to concentrate on my studies without having to worry about financial issues. With support from the scholarship, I was able to confidently make the decision to continue my education without having to worry about going deeply into debt like so many other college students. With Alworth support and my teaching assistantship, I'm able to begin paying off what little loans I do have."

Sarah is headed confidently in pursuit of her dreams, with the love and support of friends and family. She says, "I'm thankful for the support and opportunities that I have found in life so far. I only hope that I can help others reach their own dreams and seize their own opportunities. Sharing the amazing world of reptiles and nature is just one of the ways I hope to accomplish that. I'd like to thank everyone who has helped me get to where I am today, especially the Alworth Scholarship Foundation, my friends from all around the world, and my loving family."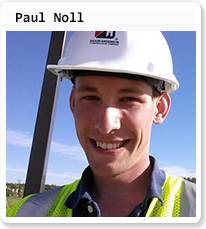 Hometown: Virginia, MN

High School: Virginia Secondary High School

College/Higher Education: Mesabi Range Community & Technical College (PSEO) Associate of Arts Degree, University of MN – TC – Bachelor of Science in Architecture, University of MN – TC – Bachelor of Applied Science in Commercial Construction Management

Field of Study: Architecture, Commercial Construction Management

Dream Job: Senior Construction Project Manager - Being able to use skills of mathematical estimating, financial management, architectural and structural engineering, and duration-based sequencing to build large commercial structures is where I would love to be someday!
Since his high school graduation, Paul Noll has been racing towards success at high octane speed. He graduated as Valedictorian of his high school while simultaneously finishing with two full years of college. And to round out his string of successes, he was hired with Kraus-Anderson right out of college.

Paul shares that a background in math or science can be great preparation for many career paths, including construction. "While the coursework and fields are challenging," he says, "The benefits of a math or science degree in today's professional world are phenomenal. The construction industry provides the perfect arena where the skills from math and science-based theory can complement the process of creating large structures. With math and science, no obstacle is too great to overcome."

Paul says that, although difficult, it's important to take things one step at a time. He shares, "You don't have to have it all figured out the day you graduate high school! Which, by the way, is extremely difficult for an analytical planner and organizer like myself. I always liked to know what I was doing and why I was doing it. However, getting into the work, trying new things, and opening your mind while listening to your heart is the way to be true to yourself."

As a successful professional, Paul reflects on what the Alworth Scholarship means to him now that he is establishing his career. He says, "With the financing for higher education, the Alworth Scholarship has given me the ability to turn my dreams into realities. Graduating from two colleges with two math and science degrees in four years is a tremendous undertaking, but with support from the Alworth Scholarship, I have been able to graduate nearly debt-free."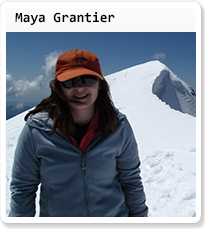 Hometown: Bemidji, MN

High School: Virginia Secondary High School

College/Higher Education: Macalester College

Field of Study: Geology

Dream Job: Something doing research in geology, perhaps as a professor or in a museum.
Maya Grantier's passion is travel, and for her, a solid education is her golden ticket to explore that opportunity. "During breaks from school," she says, "I love to travel. Last summer I traveled to Washington and climbed Mount Saint Helens, and this spring I am spending a semester abroad in New Zealand. I'd like to conduct research in geology, and to try living somewhere outside of the Midwest, and decide what career I want to have."

Maya's focus on math and science intensified during high school, where she benefited greatly from taking Advanced Placement courses. "I would advise other young people to take Advanced Placement or College in the Classroom classes during high school," she says. "Not only are they beneficial on a college application, but the college credits they can offer are great. For example, taking AP Calculus meant that I arrived at college with two semesters worth of calculus credits."

Maya has always been interested in geology, but didn't know until recently that she would pursue a career in the field. "I was always the 'dinosaur kid,' who wanted to be a paleontologist and refused to watch The Land Before Time due to the scientific inaccuracies. As I got older, I discovered new interests, but I was always interested in geology and paleontology. My first semester at Macalester I decided to take a geology class, and I was hooked."

Being an Alworth Scholarship recipient has already fulfilled several big goals for Maya: education and travel. She shares, "The Alworth Scholarship was the reason I was able to afford to attend a private college like Macalester. Many of the benefits that Macalester has offered me, such as the opportunity to study abroad in New Zealand for a semester, have been made possible by the Alworth Scholarship."

Despite her young age, Maya has a good head on her shoulders, recognizing and appreciating her blessings and the help she has received from others. "The biggest impact on my life has probably been my family and teachers who encouraged me to pursue my dreams and try new things," she says.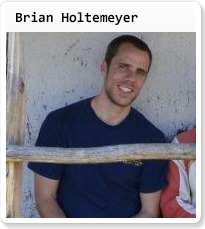 Hometown: Aitkin, MN

High School: Aitkin High School

College/Higher Education: University of Minnesota Morris (UMM)

Field of Study: Mathematics/Economics

Dream Job:
I'm not sure what my dream job is. It keeps evolving.
Brian Holtemeyer is a bit unorthodox in regards to his career progression and life goals, but he has found incredible success in his own way. From 2008 – 2010, Brian was a Peace Corps volunteer in rural Tanzania, where he met his wife, Julia Meyer. Brian explains that they share an egalitarian marriage, saying, "In the spirit of equality we decided to both change our last names." So, Brian Holte and Julia Meyer became Mr. and Mrs. Holtemeyer!

Brian was a math major, and feels confident that this background will help him remain employed. "It's much easier to get good jobs in math and science than many other fields," he says. "This interest is what sets you apart. It's often easier to start in a math/science background and move out of that area than it is to try to move into that area later in life."

For now, Brian is enjoying his work with IFPRI (International Food Policy Research Policy Institute), where he works on a research support team. IFPRI's tagline is "sustainable solutions for ending hunger and poverty." Brian explains his job this way: "You might think of IFPRI's work as simply 'trying to figure out how things work in developing countries in order to make useful suggestions for improvement.' My role is primarily on the quantitative side of the research, very data-oriented. Most of my time is spent working with large data sets: merging data, cleaning data, constructing variables, running/interpreting regressions, etc. The regression work is very much related to a field called econometrics (basically the combination of math, statistics, and computer programming)."

With some work experience under his belt, Brian thinks back to his time as an Alworth scholar. He says, "Sometimes I think about the effect the Alworth scholarship had on me. I think that on the margin, having less debt coming out of undergrad makes one more likely to do something like join the Peace Corps. The Peace Corps, in turn, has changed my life in several ways (not least: meeting my wife)."