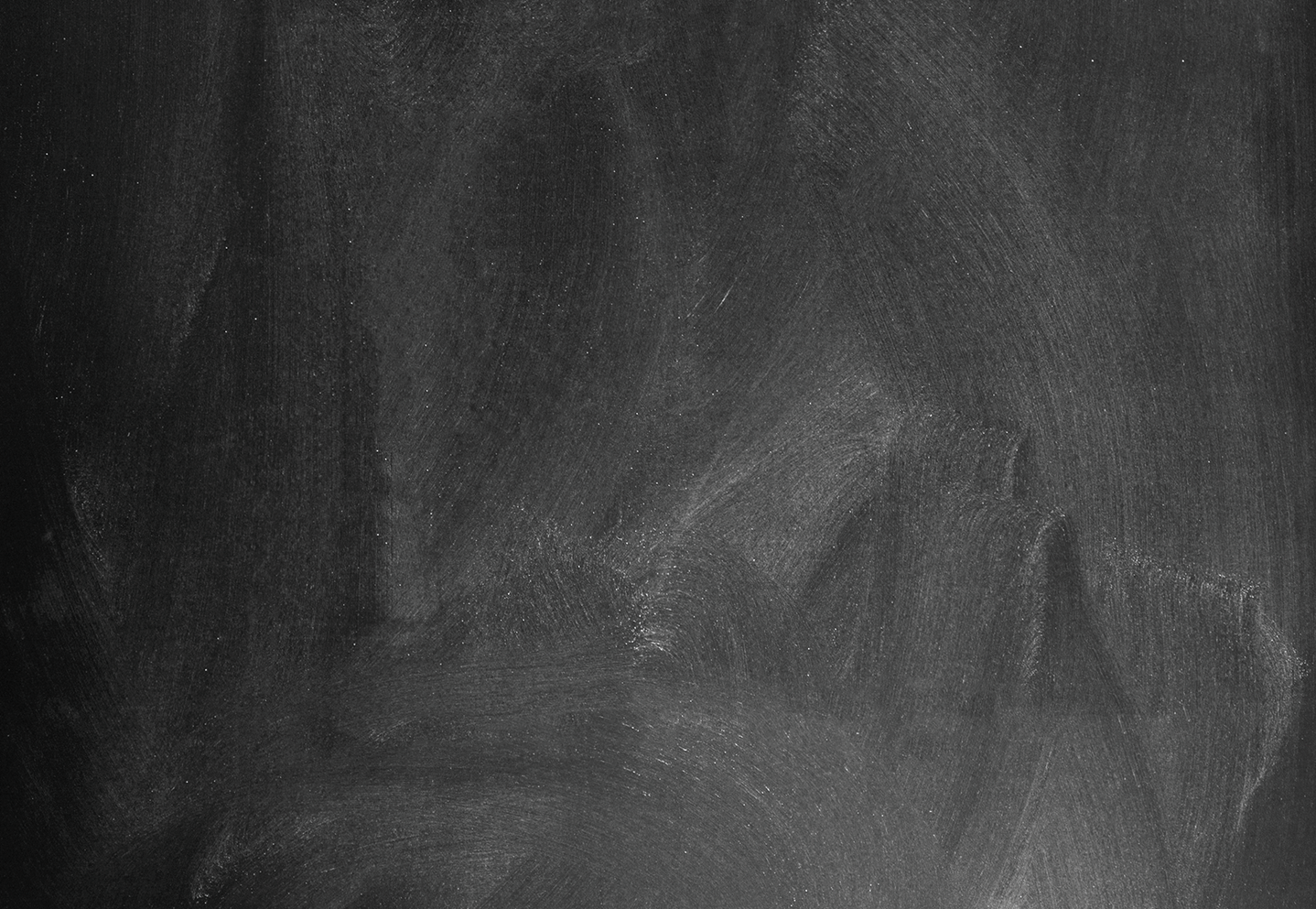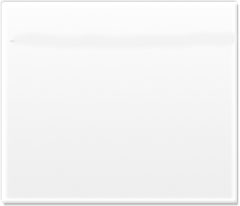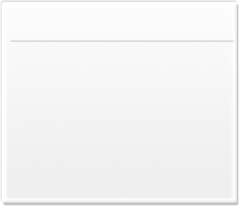 Profiles Archive
Calendar - 2022-2023 academic calendar of due dates
Acceptance Form - For 2022-2023 academic year. At the end of April, Students will be notified if their renewal has been accepted. Once accepted, this form can be completed and emailed to our office. Due May 1st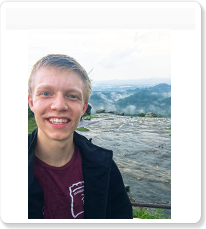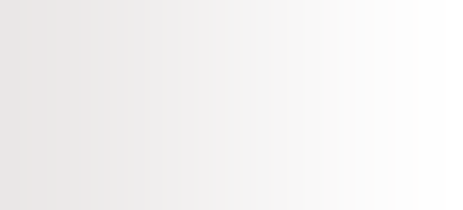 Levi Palmer is inspired by the "grand challenges" of our time: feeding the world's growing population, reducing income inequality, providing clean water to arid regions, and slowing the onset of climate change.  "A lot of the time they can actually be solved," he says. "But the right combination of people hasn't been assembled to solve these problems."
During a study abroad course in India, Levi worked with community members and local students to address contaminated water systems.  He explains that the course focused on human centered design, an approach that uses cultural immersion to find effective solutions to problems.  In this case, the proposed solution was a low-maintenance and cost-effective water purification filter.
Levi's involvement with a research project at the California Institute of Technology inspired a recent change in studies from chemical engineering and chemistry to chemistry and physics.  "I want to go to grad school for physical chemistry," he says. "I want to solve complex problems with physics, math, and chemistry."
For example, the research project focuses on carbon dioxide reduction reactions, using solar energy to produce fuels from carbon dioxide and water.  These fuels could then be used in transportation and manufacturing and would decrease the amount of carbon dioxide in the atmosphere, helping slow the effects of climate change.  Ideally, the process would be part of a carbon-neutral energy cycle: petroleum is burned for energy, the carbon dioxide waste is collected, and water and sunlight are added to create a high-energy solar fuel.  Levi's contribution to the project is to observe the reactions in real time. "I get to work with lasers—those are pretty fun!" he enthuses.
After graduate school, Levi hopes to go into academia in order to continue investigating theoretical problems and finding experimental solutions.  "The help and support of my parents and community have given me the ability to pursue my dreams and research various problems around the nation and abroad," he says.  "Of course, little of this success would have been possible without the generous support of the Marshall H. and Nellie Alworth Memorial Fund."
He recommends that applicants focus on their passions when applying for the Alworth Scholarship.  "Share what you're excited about—if you're not excited about it, no one else will be."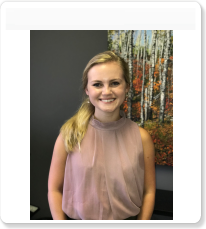 Hometown: Duluth, MN

High School: Cloquet High School

College/Higher Education: University of Minnesota

Field of Study: Bioproducts and Biosystems Engineering

Dream Job: Research or product development/optimization at a company that values sustainability and aligns with her ethical values
From teaching herself Spanish to researching sustainable bioproducts, Aleesha Slattengren's quest for knowledge is the driving value of her life.  "I've always loved learning new things and reading informational books in my free time," she says. "When I think about my notion of success, [it's] that feeling of accomplishment and knowing that with each step, I am improving myself."
This past summer, Aleesha's passion for education took her to Chile for a research-based study abroad program.  She was one of two applicants selected for a Research Experience for Undergraduates (REU) program funded by the National Science Foundation (NSF).  Her project focused on making stronger adhesives for wood composites using microfibrillated cellulose and resins. She learned that the two different resins she tested behaved quite differently, which could have important implications when developing end products like plywood or particle board.
Aleesha's project directly relates to her major in bioproducts and biosystems engineering and her interest in sustainability.  "Sustainability is important if we want to continue to be able to live on this world," she says. "I want to be part of the solution."  
The REU program gave Aleesha hands-on experience of what it would like to be a grad student, and it has inspired her to pursue further experiences abroad, such as an internship or graduate school.  She also notes that her time in a foreign country boosted her confidence. As a self-taught language student, Aleesha had only spoken to two people in person in Spanish prior to her trip. "When I got there, I realized, 'Wow, I can communicate in all these different situations and didn't know I could do this before!'"  Organizing her own trips throughout Chile on the weekends gave her an additional sense of independence.
"[Studying abroad] can give you more life experience and perspectives on the people you're around and your working environment," she explains.  "You meet new people, and it's interesting learning from them."
While study abroad experiences tend to be associated with liberal arts or business degrees, Aleesha feels that the communication skills developed through studying abroad can be incredibly beneficial to students in STEM fields.  "People are always saying that engineers are more reserved and not as effective at communicating and collaborating, even though that's such a necessary skill for us to have—we have to work together in teams to figure out things," she says. "I don't think you're going to get as far if you don't have those skills, and talking to people who are different than you helps you have better communication skills with everyone you meet."

Copyright ® 2022 Alworth Memorial Fund | All Rights Reserved
We award scholarships to anyone who qualifies regardless of protected class.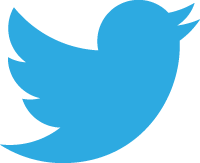 ---
2022 New Recipients
Aitkin High School
Hills, Tanner J
McCormick, Ryan J
Moen, Lucas A
Brainerd High School
Benson, Nicole E
Caughey, Andrew P
Extrand, Aden C
Gadacz, Caroline A
Howe, Michael P
Lin, Vicki A
Moore, Nicholas S
Mulholland, Avery M
Noor, Mason T
Orlowski, Olivia M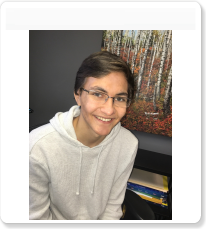 Hometown: Hermantown, MN

High School: Hermantown High

College/Higher Education: MIT,
Massachusetts Institute of Technology

Field of Study: Computer Science

Dream Job: To be determined
Joel Gustafson epitomizes a standing mantra for the Marshall H. and Nellie Alworth Memorial Fund: Dream big.

"Don't underestimate how far you can go," he said while visiting Duluth on winter break early this year. By this spring, he will be a 2018 advanced mathematics graduate of the Massachusetts Institute of Technology. Dream big indeed.

Gustafson decided to reach for his ideal college situation in 2014 after graduating from Hermantown High School. Sure, you can reach for the stars, he said, but without help from the $20,000 Alworth scholarship, the financial hurdles can be limiting. Coupled with other scholarships and financial aid through MIT, Joel expects to graduate virtually debt free.

That financial freedom has allowed him to soak up the atmosphere at MIT. His constant curiosity led to something unexpected, a change from a focus on computer technology to advanced math.

"MIT is throwing it at me," he said. "MIT was built for me."

Joel can hardly stay still long enough to reflect on his past four years. "I don't really shut off," he admits. He is eloquent in describing his new mathematics path. He took a class from a professor "hero" he knew only through MIT's vast blogging community. Joel found abstract math to be like music, allowing creativity and expanding his options once outside of school. "I really got it," he said. "You can find math anywhere. It's the most portable degree."

Joel has become a blogging contributor himself in describing the MIT experience, something he had only dreamed of when first perusing the MIT online community while in high school. No one at MIT has time for outside jobs to fill financial gaps, he said. He's been paid to work with professors on research projects.

He has time to take on huge course loads, and have some fun in what he chooses. He recently had a class on "how to make almost anything," satisfying the deepening curiosity he believes he only could have cultivated at MIT.

It's the process of learning that satisfies him the most. He was homeschooled until enrolling at Hermantown High School in ninth grade. He learned how to be self-motivated in his learning, something that has carried on at MIT. The big change from home to a high school where he knew no one also prepared him for the leap into college.

Today, Joel says his major isn't really as important as the experience of MIT, the "dream big" place that has changed him. He will choose a path after school that "morally satisfies," he said. It could include graduate school, or travel, or … he pauses. Sighs happily. "The world is too wide."

There is much to do, and it all started here in the Northland with a big boost from the Alworth Memorial Fund. It's one of the chips that fell in place for him, allowing his conviction that anyone can accomplish what they set their mind to. "Go after what you care about. You don't lose anything. I'm always exploring."


Barnum High School
Doran, Brooke I

Bemidji High School
Brown, Max W
Hiller, Casey A
Hiller, Zane M
Johnson, Abigail E
Lindgren, Seth S
Lyle, Cody M
Martin, Kate E
Mutnansky, Samuel V

Levi Palmer
Aleesha Slattengren
Joel Gustafson
Hometown: Pequot Lakes, MN

High School: Pequot Lakes High School

College/Higher Education: University of Minnesota-Twin Cities

Field of Study: Chemistry and physics

Dream Job: Professor in materials science or chemistry teaching applications of spectroscopy involved with energy collection and storage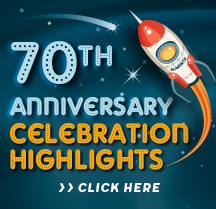 Cherry High School
Kowarsch, Sydney M
Cloquet High School
Kruse, Caley M
Rock, Emerson H
Cook County High School
Chmelik, Cecelia R

Duluth Denfeld High School
Bergh, Rachel E
Bradbury, Peyton A
Dixon, Kiarra J
Hilton, Dylan J
Johnson, Per J
Schroeder, Xander W

Duluth East High School
Ambrosi, Emma M
Eichers, Clara R
Gonzalez, Ricardo R
Kramer, Elijah S
Liddle, Hannah R
Lott, Bianca R
Roberts, Alexandria L
Shields, Greta S
Smith, Ilee J

Ely Memorial High School
Pointer, Gabriel M

Esko Lincoln High School
Anderson, Keone S
Antonutti, Rachel M
Cornell, Michael B
Hrabik, Grace R
Rengo, Emily M
Shingledecker, Grace C
Wohling, Jordynne A

Grand Rapids High School
Kinnunen, Hannah M

Hermantown High School
Spradau, Ally P

Home Schooled
Fena, Benjamin R - Duluth
Graf, Kolton H - Grand Rapids

Kelliher High School
Thayer, Donna A

Mesabi East High School
Ronning, Hailey J
Ronning, Hannah M

North Woods High School
Burnett, Morgan S
Koch, Abby N

Northome High School
Johnson, Caydence M


Proctor High School
Walker, Samantha A

South Ridge High School
Morse, Zachary A

Two Harbors High School
Szendrey, Alex M

Virginia High School
Harsila, Kaari J
Hyppa, Elsie M
Koski, Matti R
Nordin, Britta S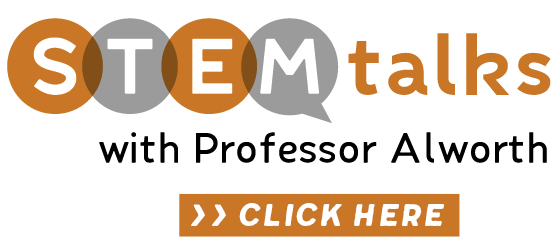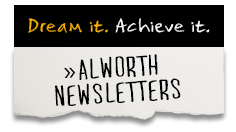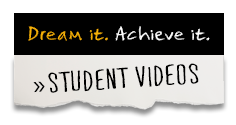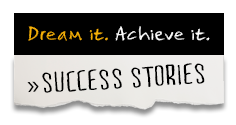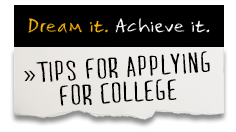 Crosby-Ironton
LeBlanc, Morgan M

Harbor City International School
Jordan, Emma L

Lakeview Christian Academy
Franzen, Grant L

Marshall School
Sommers, Annabelle L

Pillager
Moyer, Timothy I